If you think about minivans, you think about young families, tourism, and children's sports. The Dodge Grand Caravan has been a big part of that very specific legacy, but there is another trait to the Grand Caravan that has always been essential to Dodge. Since minivans are made to carry lots of people, especially families, the Dodge Grand Caravan has always focused on safety. Read on for information on how the 2020 Dodge Grand Caravan is built for safety.
Is the 2020 Dodge Grand Caravan a Safe Vehicle?
For a 2020 model year vehicle, you may think that safety comes from cutting edge technology and hidden sensors, but a strong foundation cannot be replaced by technology. The frame of the vehicle is built with high-strength steel, with crumple zones built in to absorb impact energy and direct it away from people.
Does the 2020 Dodge Grand Caravan Have Airbags?
The 2020 Dodge Grand Caravan has a set of airbags comprehensive enough to cover side collisions all the way to the back of the vehicle. There are a total of seven including front and rear side-curtain airbags and an airbag positioned to protect a driver's knee. The best part? All of these airbags come standard on every trim level, so you're never missing out by choosing a lower trim.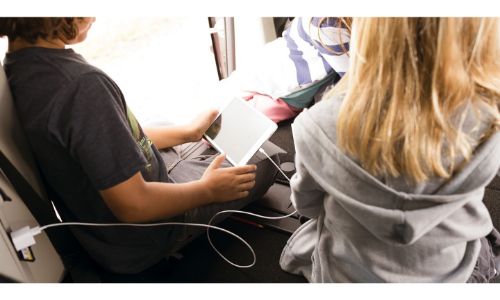 Is the 2020 Dodge Grand Caravan Work Well with Child Safety Seats?
Most models of the 2020 Dodge Grand Caravan have second-row captain's chairs, which makes securing safety seats easy. The Lower Anchors and Tethers for Children (LATCH) system makes the process easier and safer. Child locks are also installed on the sliding doors for added safety.
---
2020 Dodge Grand Caravan vs 2020 Honda Odyssey
---
Does the 2020 Dodge Grand Caravan Have a Rear Backing Camera?
Rear backing cameras can be lifesavers. Simply being able to look down at your screen to make sure your way back is clear makes backing out of driveways safer. Available sensors will also tell you if there is cross-traffic or other obstacles in the way that you can't see. No amount of technology can replace a careful and attentive driver, but technology like this can make drivers even safer.